Welcome!
To Err is Human, but to really mess things up, you need a Computer!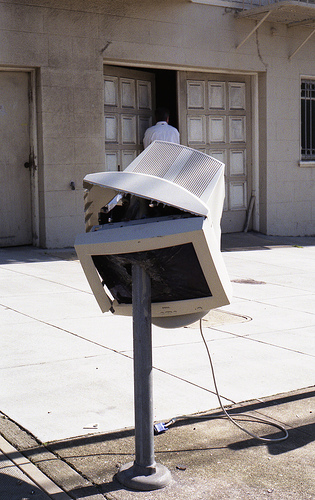 Seems like that some days, doesn't it?
Do you want to focus on what you need to do and not struggle with your computer? Do you need to stretch the life span of your current computers? Would you like to actually get the most out of your investment in technology? Would you like to minimize your potential to security risks? Or just simply fix that @#$% computer, and get things to work as they are supposed to? Or do you need computer support, but just don't want or can't afford a full-time IT person on your staff, but you sure could use someone who is experienced and understands what you need and what your goals are and can be there when you need it.
Introducing BearStar Service, a Corning, NY based Technology Solutions Company, to handle the small and not so small details of your computing life. Think of us as your Computing Concierge, specializing in cost effective custom solutions for residential and small business customers. Service without attitude, but with common sense and good humor.
This is BearStar, How can we help you?